TOP 5 HIGH-CBD AND HIGH-THC CANNABIS STRAINS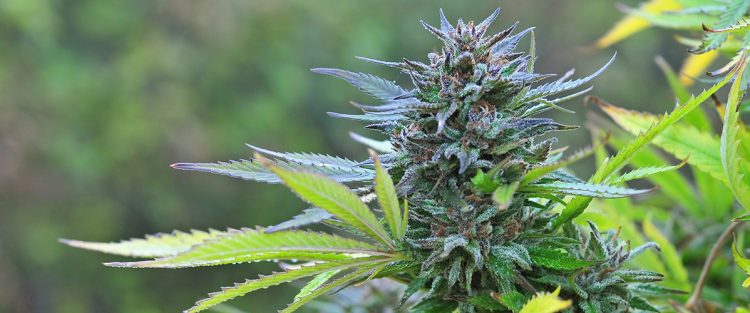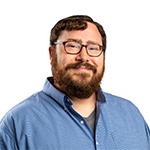 Jeffrey Stamberger
April 27, 2020
Want to track down the strongest marijuana strains with the most CBD or THC? Below, we have compiled a list of the top five high-THC strains of marijuana and the top five high-CBD strains of marijuana.
When it comes to marijuana strains, there are a few select strains that have become famous. Many people have heard of popular marijuana strains like OG Kush, Strawberry Cough, Girl Scout Cookies, Skywalker OG, Blue Dream, and Jack Herer. These strains have become household names in some circles and perennial best sellers in legal dispensaries across the U.S.
However, just because these strains are popular does not mean that they are the strongest marijuana strains featured on dispensary shelves. That would be like assuming Folgers makes the strongest coffee, or Lipton makes the strongest tea.
Instead, there are a few high-THC and high-CBD strains of marijuana that pack more punch than the competition. Below, we detail the strongest marijuana strains in the world, listing both high-THC and high-CBD strains of marijuana.
The Strongest Marijuana Strains in the World
Medical Marijuana, Inc. compiled two lists of the most potent marijuana strains available in marijuana dispensaries. Our lists of high-THC and high-CBD strains are based solely on which strains contain the highest THC percentage and the highest CBD percentage.
Our list includes marijuana strains that are old favorites like ChemDog and Cannatonic that have developed a well-deserved reputation for their potency. However, our list also features newcomers like Desert Ruby, Strawberry Banana, and Cali Cure that are creating quite an impression on even the most seasoned cannabis users.
What Are the Benefits of Choosing High Potency Strains?
Potent strains, such as the high-THC and high-CBD strains on our list, are valuable to cannabis users for a number of reasons. First, they offer consumers more bang for their buck, saving money in the long run. More potent strains also mean you need to use less flower in order to achieve your desired effects. Finally, potent strains can save you time, allowing you to get the same effects with a fraction of the effort.
Now that you know the benefits of choosing a high potency strain of marijuana, it is time to learn more about the most potent strains currently available on the market. So without any further ado, below you can find our lists of the top high-THC and high-CBD strains.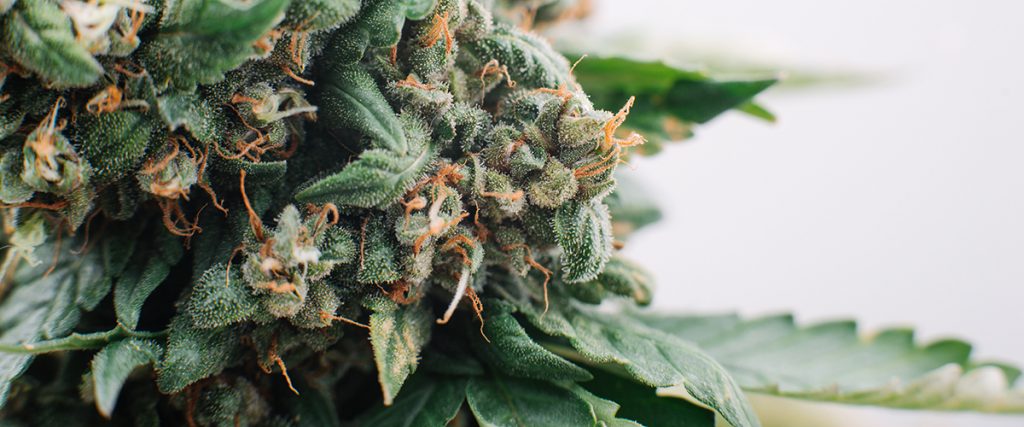 The Top 5 High-THC Strains
From rap songs to top prizes at the Cannabis Cup, high-THC strains are widely known among cannabis connoisseurs.
According to the Seattle Times, only about 2.5 percent of marijuana in Washington tests above 28 percent THC. One can assume that is a representative sample for the types of marijuana available in most markets in which marijuana is legal.
All five of the high-THC strains listed below contain more than 31 percent THC, making them the cream of the crop. These strains have been created by merging some of the most well-known cannabis strains, including ubiquitous classics like OG Kush, Northern Lights, Headband, Durban Poison, and Girl Scout Cookies.
Godfather OG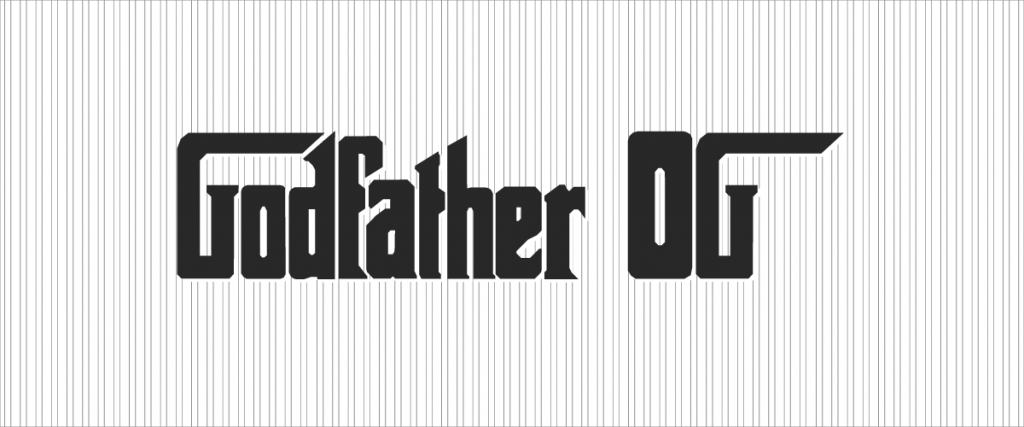 Godfather OG takes the top of our list for strongest THC strains, boasting an incredible 34.04% THC. OG strains have long been prized for their unbelievably relaxing effects, and Godfather OG is no different. Although it has a dubious lineage, with different online sources listing various genetics, most acknowledge Godfather OG as a combination of Granddaddy Purp (GDP) and OG Kush.
There is a spiciness in Godfather OG's scent that should be familiar to OG Kush connoisseurs, and that is coupled here with some subtle grape notes from the GDP. One of the heavier OG strains available, Godfather OG is best used after physical activities and is often recommended for users hoping to get a good night's sleep.
Super Glue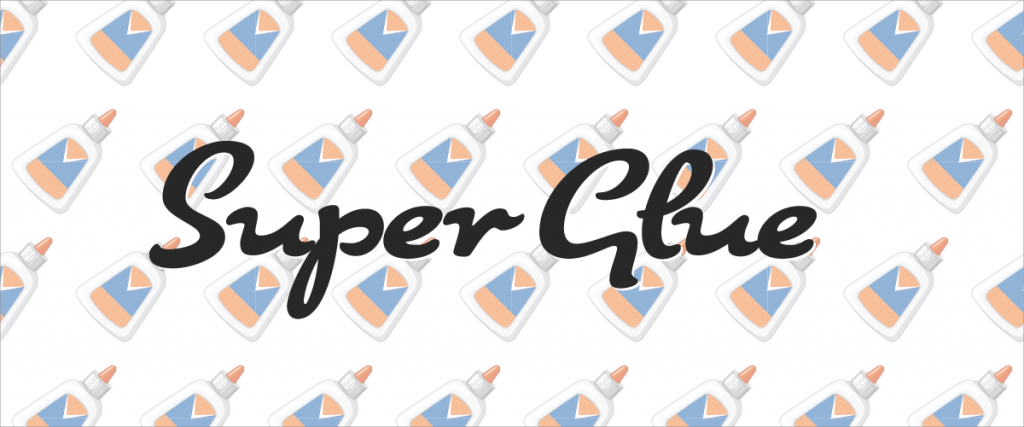 Named for its ability to glue you to your seat, Super Glue is a cross between strains like Afghani and Northern Lights. Afghani is a heavy-bodied pure indica landrace (domesticated variety) that is from the Hindu Kush mountain region of Afghanistan. Northern Lights itself is a cross of the same Afghani and a Thai sativa landrace.
This indica dominant strain is a knockout. Super Glue's pale, frosty buds have a flavor profile that can vary from a piney, pungent, and earthy flavor to a sour, acidic, and citrusy taste. Super Glue brings calming relaxation to the mind and body. Watch out for "couch-lock" when consumed in high amounts, as you can quickly find yourself glued to the couch and unable to be productive. Typically found with THC percentages in the low 20s, this hitter reached 32.14% at the 2016 Southern California Cannabis Cup.
ChemDog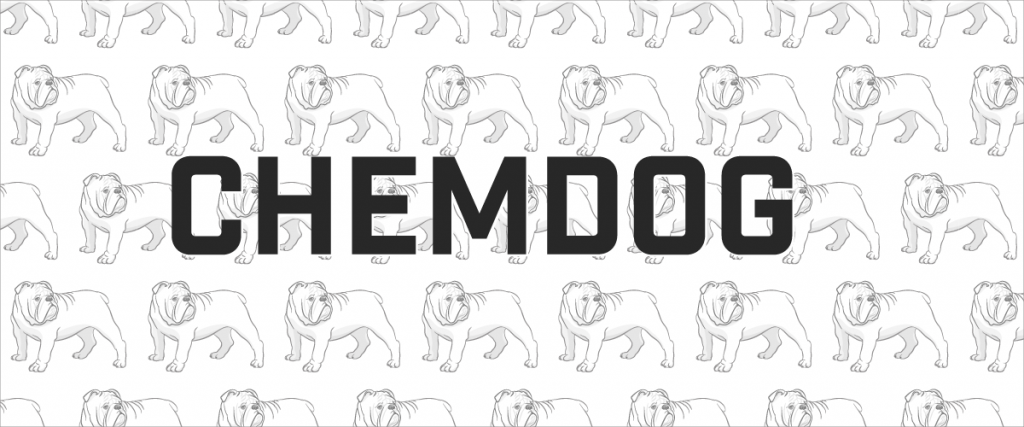 ChemDog's ultimate genetics are a mystery, with many breeders claiming to have had a hand in its creation. Many believe its heritage originates in Eastern Asia (Thai and Nepalese) landraces. ChemDog is a sativa dominant hybrid with THC levels regularly reaching 20% or higher. At the Colorado Cannabis Cup, this strain came in at 32.12% THC.
Buds of ChemDog are usually very sticky because of a high concentration of resin. ChemDog's name comes from the strain's strong, diesel fuel-like scent and similarly sharply astringent flavor.
Also known as ChemDawg, this old school strain is rumored to provide parent genetics to a number of respected strains, including OG Kush and Sour Diesel. The most sought after descendant of this strain is ChemDawg 91, thought to be the strain that is closest to the original cut. The relaxed, mood-lifting effects are sure to pull you out of any funk and get you moving day and night.
Strawberry Banana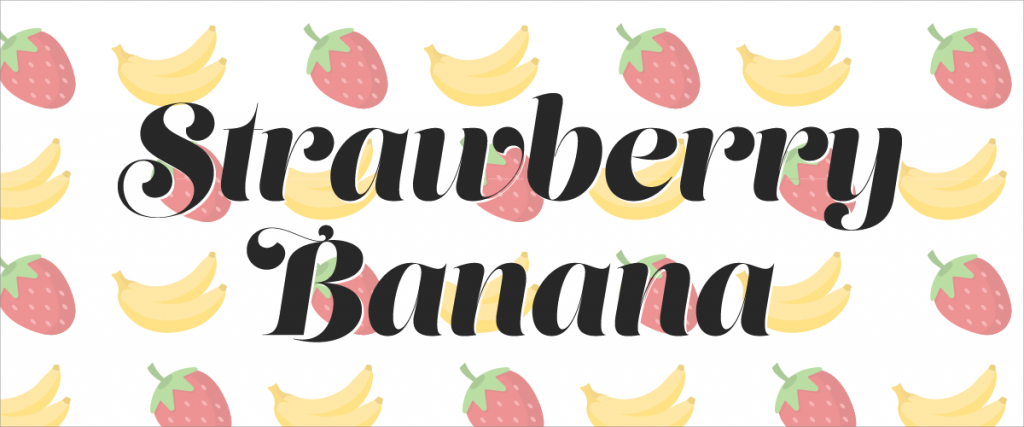 Developed by DNA Genetics in collaboration with Serious Seeds, Strawberry Banana is a 70/30 indica dominant gem that tested at 31.62% THC. Strawberry Banana is a genetic cross between Crockett's Banana Kush and a Strawberry-scented phenotype of Bubble Gum, inheriting the fruity sweet flavor that earned this tasty hybrid its name. Known for its heavy resin production and high THC content, this strain is popularly used in making extracts for dabbing.
Strawberry Banana produces peaceful effects that heighten creativity and alter the senses, making it the perfect companion if you are watching a movie or having a craft night. While its cerebral effects are secondary, they can be surprisingly introspective. Sedative and relaxing, Strawberry Banana's full-body effects may come on slowly, but eventually, they will dominate the experience.
Emperor Cookie Dough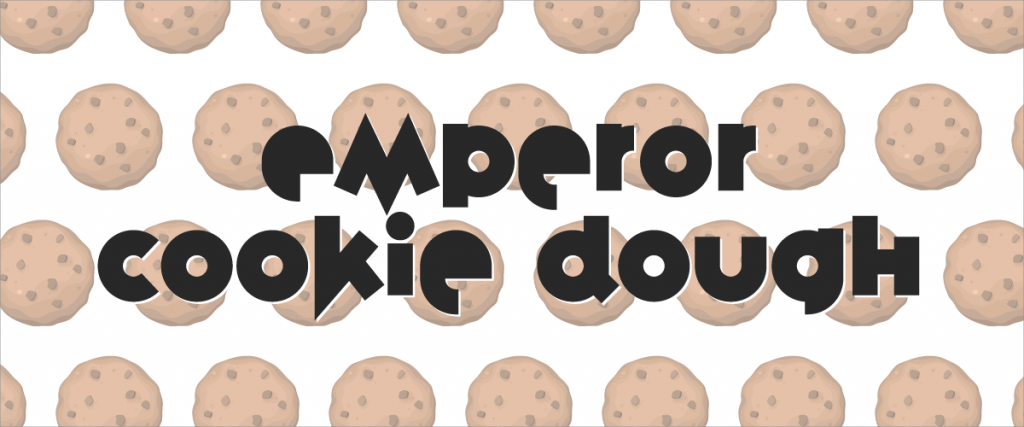 The Denver Cannabis Cup's 2016 Strongest THC Strain with 31.1%, this Los Angeles-bred strain is a cross of Emperor OG (Headband x OG Kush) and the ever-popular Girl Scout Cookies (OG Kush x Durban Poison). Emperor Cookie Dough's high testing numbers shouldn't come as much of a surprise, as the strain regularly hits the high 20s in THC concentration and up to 5% CBD.
Emperor Cookie Dough has a sweet and nutty flavor that is accentuated by hints of citrus and diesel. With OG Kush genetics, you can expect a relaxed and happy experience. Emperor Cookie Dough will leave you daydreamy and thoughtful, with strong cerebral effects thanks to the Durban Poison.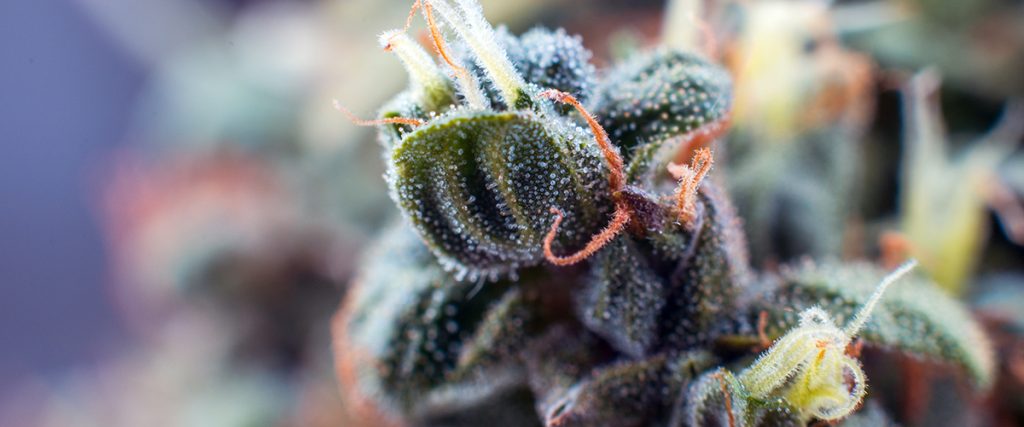 The Top 5 High-CBD Strains
In the past, CBD was often ignored by the marijuana community. Many breeders have systematically bred CBD out of the cannabis plant's cannabinoid profile, instead favoring strong, high THC strains that sold better to recreational users.
With the rising popularity of CBD, cannabis consumers are looking for variety in strains, including those with high-CBD low-THC content for the myriad of potential health and wellness benefits.
High CBD-strains like those listed below are now gaining popularity for their balanced effects that tend to induce less intense cerebral effects while providing users with strong physical benefits. Once a rarity on dispensary shelves, high-CBD strains are now earning their place alongside high-THC strains at events like the Cannabis Cup. The strains on this list have genetics from the best known high-CBD strains available, including fan favorites like Harlequin, AC/DC, and Sour Tsunami.
While it is often accepted that a 1:1 ratio of CBD to THC is the most comfortable for most users, higher ratios, reaching up to 24:1, provide wellness effects with minimal, if any, intoxicating effects.
With that in mind, below you can find the top five high-CBD strains of marijuana.
Cannatonic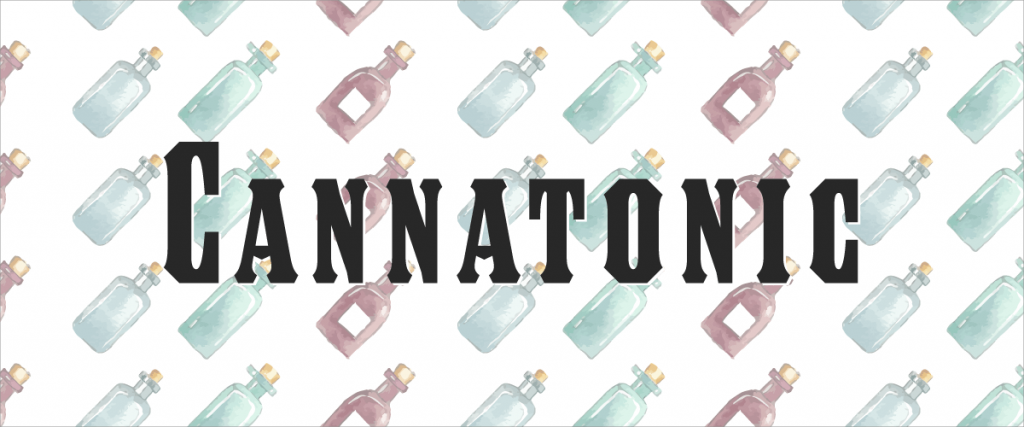 A popular medical marijuana strain, Cannatonic is a cross between MK Ultra and G13 Haze that was developed to maximize each strain's indica characteristics. Most phenotypes of Cannatonic present with a slightly earthy flavor, accented by sweet pine and citrus.
Cannatonic typically tests at about 12% CBD with a 1:1 or 2:1 CBD to THC ratio, but this potent marijuana strain scored 22.77% CBD when tested for the 2016 Southern California Cannabis Cup.
The effects of Cannatonic can be powerful but are also usually short-lived. The effect is mostly physical and leaves users with a clear head, making it good for daytime relief when you are expected to function. The focus of this strain is on relaxation and wellbeing. Cannatonic is a feel-good strain that has gained popularity in the cannabis community worldwide despite – or perhaps because of – its high CBD content.
Ringo's Gift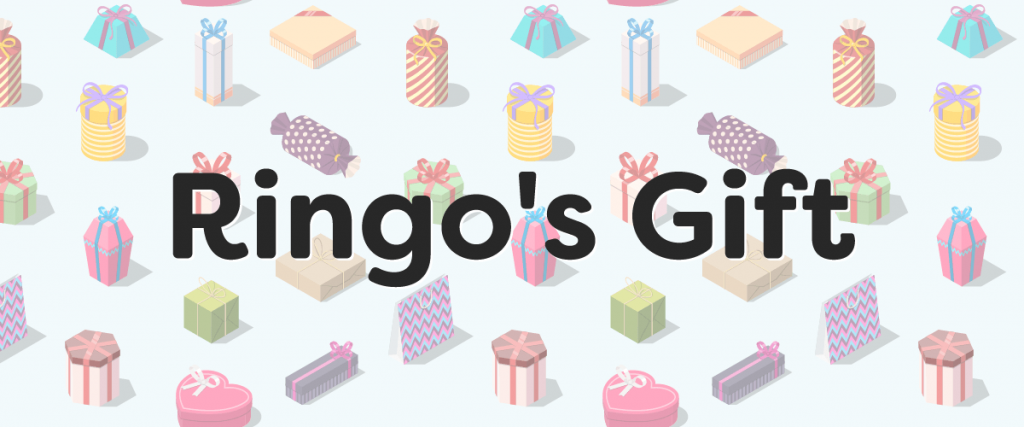 It would be an injustice not to mention Ringo's Gift in this list. This high-CBD strain was named for the late Lawrence Ringo, a cannabis activist and pioneer of CBD dominant strains. Ringo's Gift crosses Harle-Tsu, a high CBD hybrid cross between Harlequin and Sour Tsunami, and ACDC, a Cannatonic phenotype. Ringo's Gift reached 20.23% CBD when tested in Southern California.
Dominant flavors are citrus and pine, with a noticeable earthiness that sits deep in the nose when inhaled. Phenotypes of Ringo's Gift vary wildly in CBD to THC ratios from 1:1 to 24:1. With such a range in CBD ratio, effects can be hard to nail down. Most harvests will provide a mellow mix of cerebral stimulation and soothing, full-body relaxation without the "couch-lock" effect tied to some cannabis strains.
Cali Cure
Bred by Hermosa Seeds, Cali Cure has mostly Critical Cure lineage with influence from OG Kush and Girl Scout Cookies. Strongly indica dominant, Cali Cure won Best CBD Flower at the 2016 Southern California Cannabis Cup and came in 2nd in potency with 19.92% CBD.
Cali Cure typically presents a 2:1 CBD to THC ratio for soothing body effects that are perfect for those looking to relax immediately after vigorous activity. Expect a fragrant sweet floral scent and flavor for a delightful smoking experience.
Desert Ruby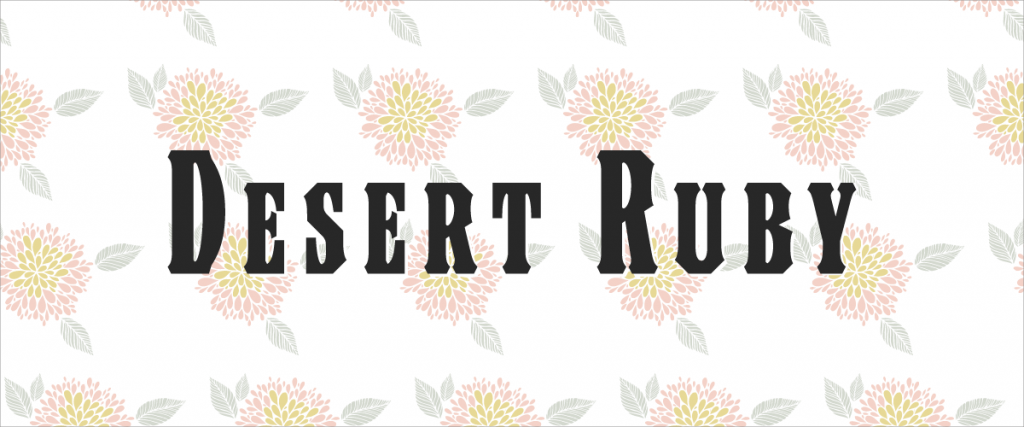 A localized strain that has recently become popular in Colorado, Desert Ruby is the brainchild of NectarBee, the in-house brand for The Green Solution chain of dispensaries dotting Colorado. NectarBee dominated the Denver Cannabis Cup in 2016.
Little is known about Desert Ruby beyond its impressive 17.48% CBD concentration. It has won Best CBD Flower and Best CBD Concentrate awards at Denver Cannabis Cups, demonstrating its promise as a high-CBD strain.
OG Kush CBD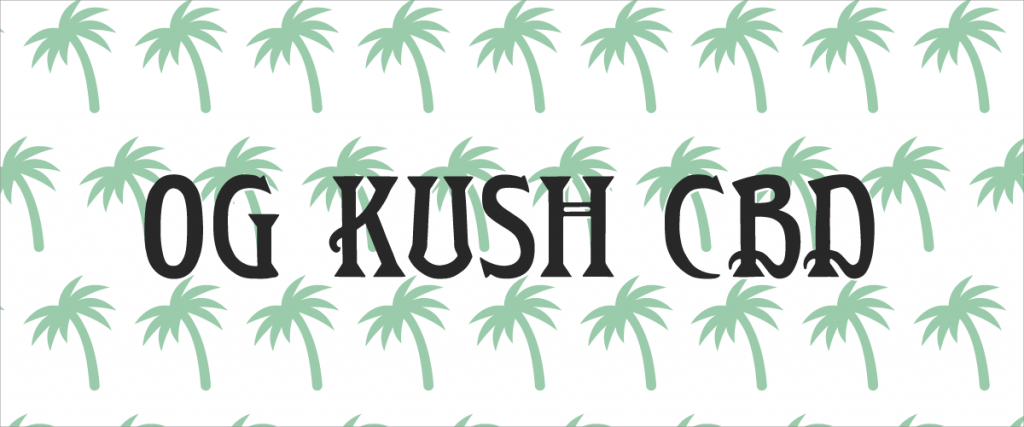 An OG Kush and unknown high-CBD strain cross created by Dinafem Seeds, OG Kush CBD registers a close to 1:1 to 2:1 ratio of CBD to THC. Dinafem reports an average CBD level of 10%, but OG Kush CBD reached 15.9% at the Cannabis Cup. OG Kush CBD has classic OG Kush woody pine and lemon profiles with hints of diesel and warm spices.
A unique strain to try for OG Kush lovers or a more balanced strain for those looking for a CBD strain with equal amounts of THC, OG Kush CBD capitalizes on the superior OG name and the growing popularity of CBD for a best-of-both-worlds effect.
How Do I Find These High-CBD Strains?
Now that you have viewed our list of the top high-THC and high-CBD strains of marijuana, the next step is to give these strains a try. Check with your local dispensaries to see if they carry any of these potent cannabis strains. If they aren't available, talk to your budtender about stocking the shelves with some of the strongest marijuana strains in the world.
If you are interested in learning more about cannabis and strains like these, take a look at our Cannabis 101 page. This information hub features interesting articles that can instruct you on how to grow your own marijuana at home, how long THC stays in your system, and how to roll a joint.
Medical Marijuana, Inc. determined the highest THC and CBD strains available by pulling from the 2016 and 2017 results of the High Times Cannabis Cup competitions. Average THC and CBD concentrations were compiled from published testing results from labs like Analytical 360.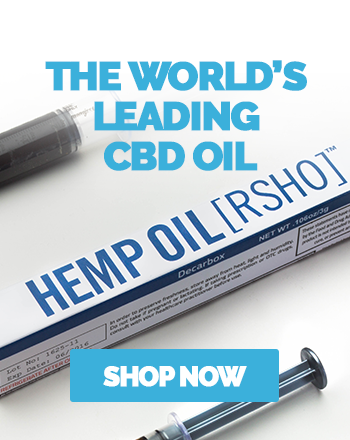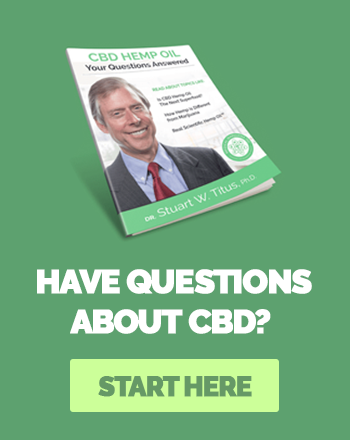 SAN DIEGO, CA, March 01, 2022 (GLOBE NEWSWIRE) -- via NewMediaWire – Medical Marijuana, Inc. (OTC: MJNA) (the "Company"), the first-ever publicly traded cannabis company in the United States that launched the world's first-ever cannabis-derived nutraceutical products,...