Legal cannabis is the fastest-growing
Industry in the United States
The cannabis industry includes legal operations concerning marijuana and it's non-intoxicating cousin, hemp. It's helpful to break the industry down into 4 components: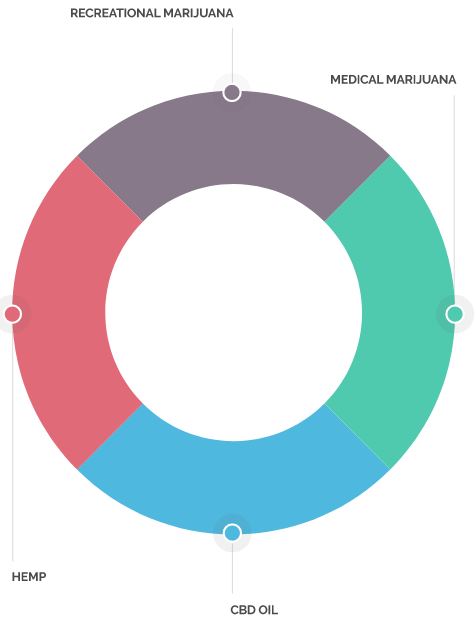 RECREATIONAL MARIJUANA
Legal in 11 U.S. states, recreational marijuana refers to cannabis used to intentionally experience its intoxicating and mind-altering effects.
MEDICAL MARIJUANA
Medical marijuana refers to the use of cannabis as a physician-recommended therapy for treating certain health conditions and symptoms. It is legal in 33 U.S. states.
CBD OIL
CBD oil is a non-intoxicating nutritional supplement made from hemp that is used to promote wellness. It is legal under U.S. Federal Law. Individual states may enact their own laws around hemp-derived CBD.
HEMP
Hemp is a versatile industrial crop with more than 25,000 product applications. Over 40 states have established commercial or pilot hemp cultivation programs made legal under the Farm Bill.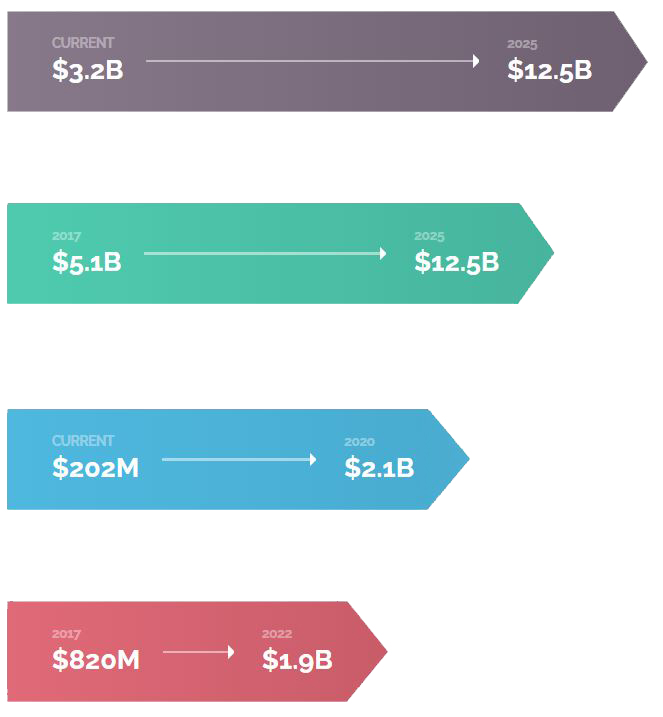 Across the globe, we have seen the marijuana industry massively expand as more countries legalize cannabis. The market shows no signs of slowing, and industry analysts expect the worldwide legal marijuana market to grow from its current value of $9.2 billion to an incredible $57 billion by 2027.
In the United States, 33 states have legalized marijuana in some capacity, generating new economic and employment opportunities throughout the legal marijuana industry. With more states expected to advance cannabis legalization measures in the coming years, and 
federal lawmakers considering reform legislation, more Americans will soon be able to access legal cannabis.
Marijuana industry experts estimate that the nation's medical and recreational marijuana market is currently valued at $8.3 billion, and project that it will surge to $25 billion by 2025. In four years time, the U.S. cannabis industry is expected to deliver as many as 340,000 full-time jobs, and make a nearly $80 billion economic impact.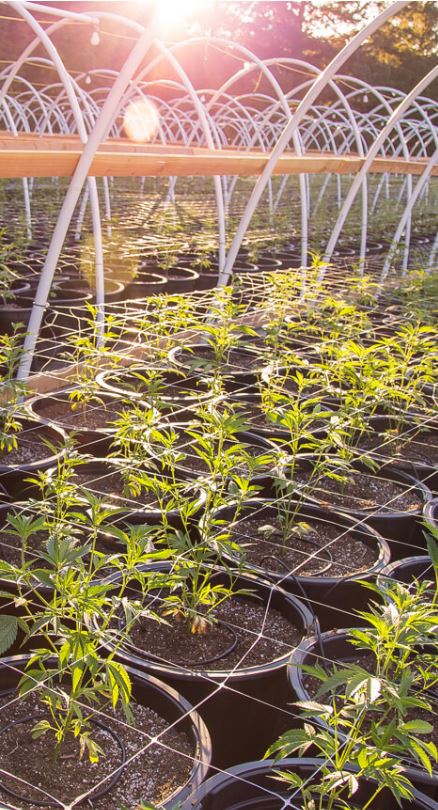 CANNABIS LAWS
U.S. cannabis laws have not kept up with evolving public attitudes and medical research findings. On a federal level, cannabis has been prohibited since 1970. The Controlled Substances Act, signed into law by Richard Nixon, classifies cannabis as a Schedule I drug, a category reserved for substances with 1) a high potential for abuse and 2) no currently accepted medical use in treatment.
At the state level, however, a growing social acceptance of marijuana and the greater recognition of its medical purposes has made an impact on cannabis policy over the past two decades. Despite federal prohibition, a majority of U.S. states have made their own laws permitting the legal possession and use of marijuana. Beginning with California in 1996, 33 states and Washington, D.C. have legalized medical marijuana. In 2012, Colorado and Washington state became the first states to vote to legalize recreational marijuana, and since then nine more states plus Washington, D.C. have followed.
CBD oil products made from imported hemp are legal under U.S. federal law. However, individual state laws are dynamic and fluid. Individual states may enact their own laws governing hemp-derived CBD.
Hemp can now be grown domestically after the legalization of commercial hemp production in 2018, and so far 40-plus states that have established hemp cultivation.
ROHRABACHER-BLUMENAUER AMENDMENT
FIGHT FOR EXPANDING LEGALIZATION
With support for legalization at a record high, there is a collective push to reform cannabis policy nationwide. There are more marijuana reform bills in the 116th Congress than ever before, and the movement toward legalization looks promising.
With that said, there are still many prominent and influential opponents to loosening cannabis laws. While weakened, some stigmas and misconceptions surrounding cannabis use and the marijuana industry still remain
FARM BILL
In what is generally recognized as a boost for the legal cannabis industry, Donald Trump in November 2018 requested the resignation of Attorney General Jeff Sessions. While likely asked to resign for unrelated reasons, Sessions is a longtime anti-cannabis politician who had actively worked to interfere with state legal operations since assuming office in February 2017.
SUPPORTING CANNABIS REFORM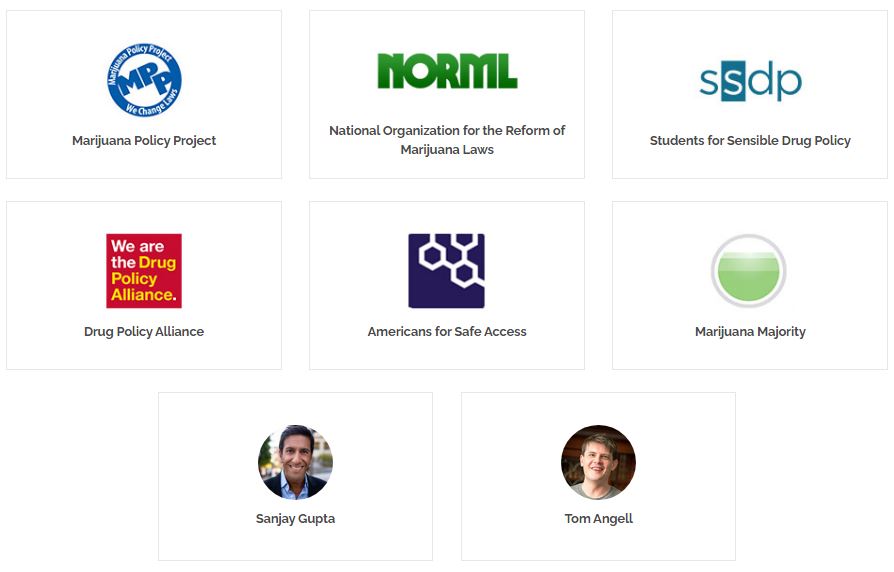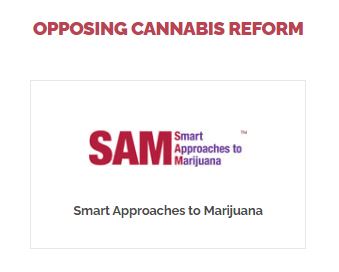 THE CASE FOR MARIJUANA LEGALIZATION

WHERE DONALD TRUMP STANDS
Donald Trump has been unclear about his thoughts around cannabis reform, professing both strong opposition to recreational marijuana legalization and support for states to decide the policy for themselves. He has said he would "probably" support the STATES Act, which would ensure protections to state marijuana industries.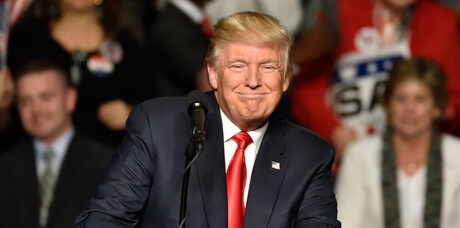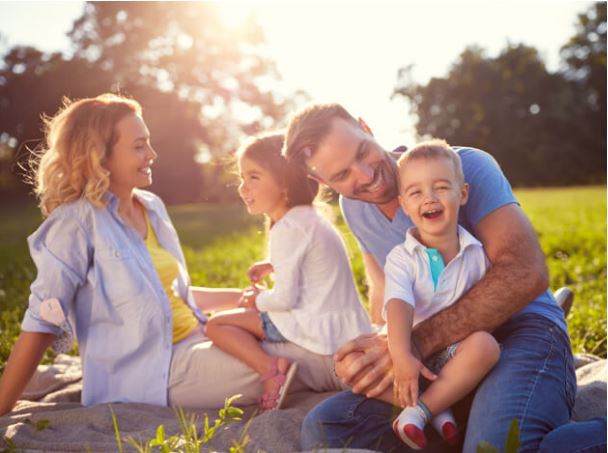 CANNABIS IN HEALTHCARE
Policy makers and the medical community as a whole have increasingly come to acknowledge the therapeutic properties of cannabis and the role the marijuana industry could play in improving public health.
Internationally, the United Nations has called for a change in how cannabis is scheduled throughout the world. In February 2019, its global health agency — the World Health Organization (WHO) — recommended that cannabis and its key components be rescheduled under international drug treaties after having analyzed their epidemiological, pharmacological, chemistry, toxicology, and therapeutic impacts. The Commission on Narcotic Drugs (CND) will now vote on accepting or rejecting the recommendations, a decision that could prompt reform efforts to expand access to medical cannabis across the globe.
An overwhelming 93% of American voters support the legalization of medical marijuana.
These groundbreaking findings have prompted several notable medical and advocacy organizations to support rescheduling cannabis under federal law to facilitate more research and/or encourage greater access. Groups such as the American Osteopathic Association (AOA), the American Medical Association 

TRENDS
Contributing to the growth of the nation's cannabis industry are emerging products and trends that have made cannabis more accessible and approachable to both new and long-term consumers.

POPULARITY OF VAPING AND EDIBLES
Seeking a more lung-friendly method for ingesting cannabis, consumers are increasingly choosing vaporizers and edibles.
DELIVERY SERVICES
In the selected states where it's allowed, cannabis delivery services are quickly growing in popularity. Delivery services make it easier for medical marijuana patients to get their medicine and helps the recreational retailers compete with the illegal market.
CBD
More consumers, including those with medical marijuana recommendations, are opting for cannabis products dominant in CBD, which provides benefits for users without getting them high.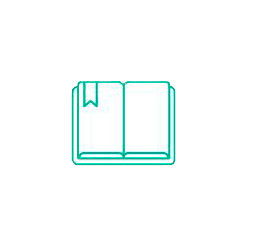 CANNABIS-FOCUSED EDUCATION
With expanding legalization and new job opportunities, schools are meeting the growing need for marijuana education for professionals. Cannabis-related courses and programs are now available at UC Davis, UC Irvine, UC San Diego, and Sonoma State. In Northern Ohio, the Cleveland School of Cannabis offers comprehensive certificate programs.
WHAT'S NEXT?
The legal cannabis industry continues to be poised for big growth, as Americans increasingly grow more comfortable with cannabis and legal and regulatory barriers are removed.
68%
AMERICANS SUPPORT FULL MARIJUANA LEGALIZATION
A 2018 nationwide poll by public policy research and advocacy organization Center for American Progress (CAP) and research firm GBA Strategies reveals nationwide support for marijuana to now be at an all-time high.
80%
PHYSICIANS SUPPORT MEDICAL CANNABIS LEGALIZATION
In 2014, WedMD/Medscape surveyed 1,544 doctors in the U.S. and found that eight of 10 doctors say that medical marijuana should be legalized nationally and that it can deliver benefits.
183M
PEOPLE WORLDWIDE USE CANNABIS
An estimated 183 million people used marijuana in 2015, according to a report from the United Nations. This counted for 3.8% of the global population and makes cannabis the most commonly used drug in the world. Over 94 million people in the U.S. have self-reported using marijuana at least once.
POTENTIAL REFORM AT THE FEDERAL LEVEL
It looks very much as though the political stars may be finally aligned to see meaningful cannabis law reform at the federal level, although experts are skeptical that Congress will take any significant action to overhaul laws before the November midterms.
Nevertheless, cannabis legislation has been introduced by lawmakers on both sides of the aisle over the past year:
The Marijuana Freedom and Opportunity Act.
Introduced by Senate Minority Leader Chuck Schumer (D-NY) would remove marijuana from the federal controlled substances list, effectively decriminalize marijuana and allowing states to decide how it should be regulated.
The MORE Act, introduced by Sen. Kamala D. Harris (D-CA) and Rep. Jerrold Nadler (D-NY-10), would legalize marijuana at the federal level, expunge prior cannabis convictions, create opportunities for those impacted by the War on Drugs, and protect immigrants working in the legal cannabis industry.
The STATES Act
, introduced by Sens. Cory Gardner (R-CO) and Elizabeth Warren (D-MA) and Reps. Earl Blumenauer (D-OR) and Dave Joyce (R-OH), would not alter cannabis's scheduling under federal law, but would prevent the federal government from interfering with state-legal cannabis operations.
The Marijuana Justice Act, introduced by Sen. Cory Booker (D-NJ), would legalize marijuana federally and incentivize states to address the harms of prohibition by implementing remedies to mass incarceration and creating funding to invest in communities most impacted.
FULL LEGALIZATION JUST YEARS AWAY?
Last year, a research report from investment bank Ackrell Capital predicted that legal marijuana would expand to all 50 U.S. states by 2020.
Visit our marijuana news page regularly for the latest updates about the marijuana industry, medical and recreational legalization efforts, cannabis research findings, and more.