HOW TO USE CBD OIL: 7 EASY WAYS TO GET STARTED WITH CBD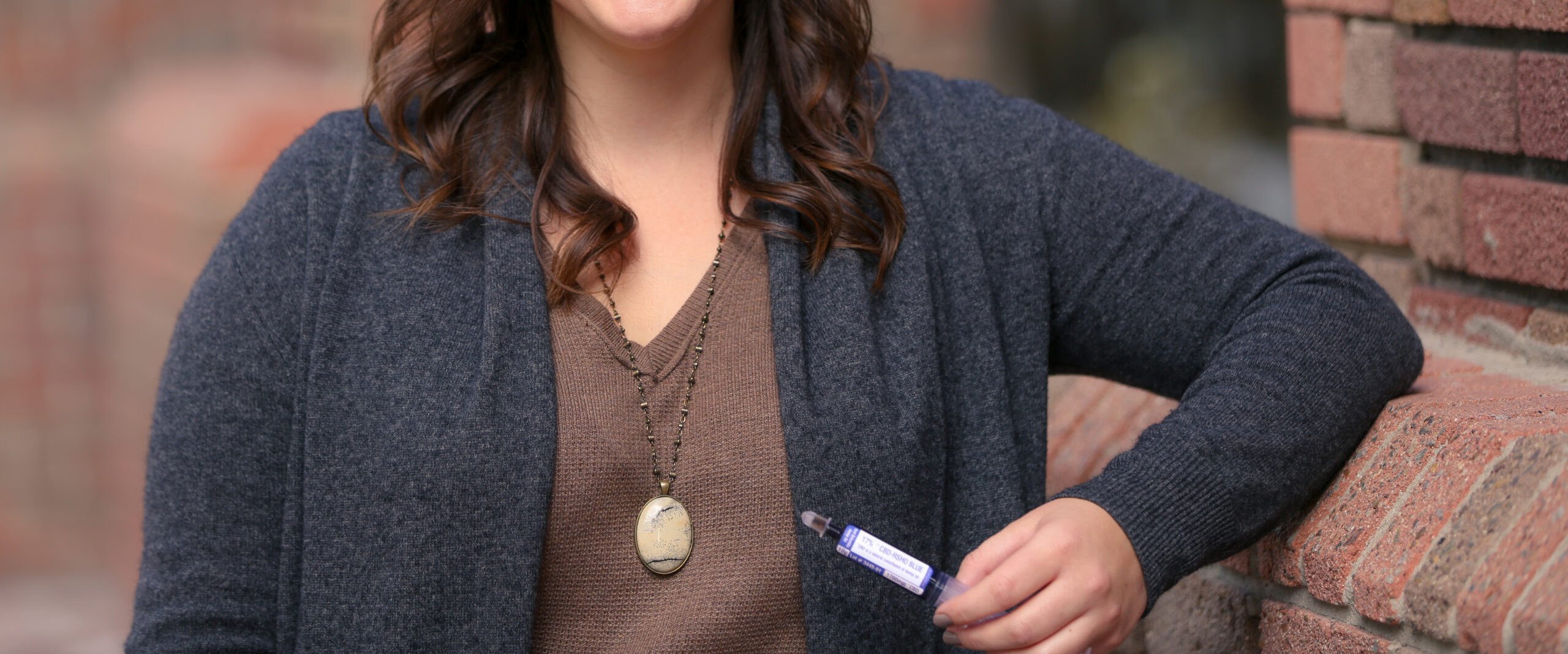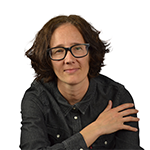 Kim Nunley
April 16, 2020
CBD oil is a popular addition to any health and wellness routine. However, many who are new to CBD oil do not even know where to start when it comes to how to use CBD oil. Below, you'll learn seven easy ways to use CBD.
When you first step into the world of cannabinoids and have heard some of the natural balancing benefits of cannabidiol (CBD), it can be tempting to want to get started as soon as possible. However, even if you have made the decision to incorporate the product into your wellness routine, getting started can be a bit intimidating. After all, many people are unsure about how to use CBD oil.
Unlike medical marijuana, hemp CBD oil products are available throughout the United States without the need for a prescription. Hemp-derived products like CBD oil are now completely legal under federal law, which allows people across the country to take CBD oil and experience its natural benefits.
CBD products have quickly become in demand, and to match that consumer demand there is now a wide variety of CBD products to choose from, such as liquids, tinctures, chews, capsules, and topicals. The wide variety of CBD products available for purchase gives you more choices and an opportunity to figure out how to use CBD in a way that aligns with your needs and lifestyle.
If you like the idea of using CBD oil but don't know how to start, we've got you covered! There's no single "best" method for how to use CBD oil, so why not try out a few different methods and see which one works best for you? We help get you started by listing seven of the most popular ways to use CBD oil.
1. Swallow and Ingest CBD Oil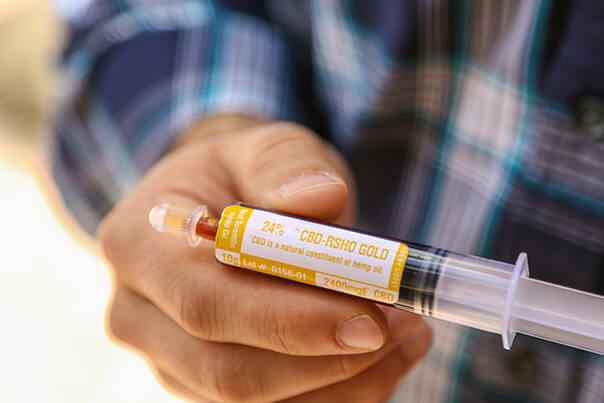 The simplest, easiest, and perhaps most common way to use CBD is to simply swallow CBD oil concentrate. When you swallow and ingest hemp oil concentrate it will pass through the digestive system and be metabolized by the liver, before eventually delivering its active compounds like CBD to your bloodstream.
So if you are looking to swallow and ingest CBD oil, which product will work best for you? We identify three different types of CBD products that are perfect for direct ingestion.
RSHO® Hemp Oil for Easy Use
Medical Marijuana, Inc.'s Real Scientific Hemp Oil® (RSHO®) is a CBD oil concentrate that is packaged in an easy-to-use oral applicator. Simply squeeze your dosage of CBD concentrate onto a finger or spoon and place it directly onto your tongue before swallowing. RSHO® comes in Green, Blue, and Gold label varieties, giving you the choice between our non-decarboxylated, decarboxylated, and filtered options.
RSHO® Gold Label for the Highest Concentration of CBD
Looking for the highest concentration of CBD? Our 3g oral applicator of RSHO® Gold Label contains an impressive 720mg of CBD. Another very concentrated CBD product is RSHO® Maximum Strength CBD oil, which blends our RSHO® Green Label and RSHO® Gold Label varieties. The end result is a CBD concentrate that contains an incredible 4,500 mg of CBD in every 10-gram oral applicator or 225 mg of CBD per half gram serving.
CBD Oil Capsules for Your Convenience
If you value convenience, you may prefer getting your daily dose of CBD oil with easy-to-swallow CBD oil capsules. These capsules can be quickly washed down with just a swig of water. When you take CBD oil capsules, you don't have to worry about measuring out how much CBD oil to take each day, as a serving is simply taking one capsule.
2. Hold CBD Oil Under Your Tongue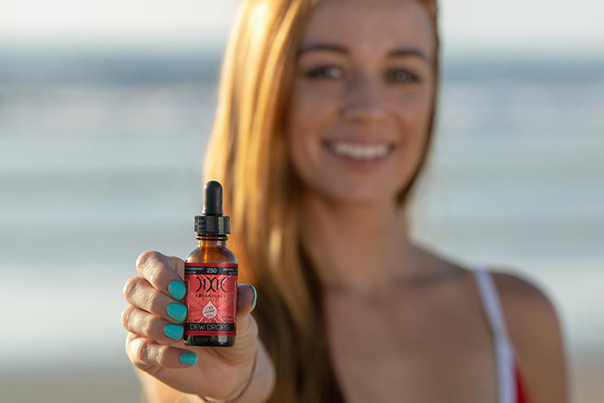 If you are looking for a faster method to deliver CBD to your body than ingestion, another popular method for taking CBD oil is to apply and hold it under the tongue. If you hold CBD oil under your tongue, the mucus membranes in the mouth can quickly absorb CBD and the other active compounds found in CBD oil. To take CBD hemp oil tinctures, simply add your serving under your tongue for 60-90 seconds to allow the natural chemicals to be absorbed.
CBD oil under the tongue offers a faster delivery since the CBD, as well as hemp oil's other natural constituents, get to completely bypass the digestive system and metabolization by the liver. Instead, the CBD is absorbed directly into your system so that you can experience the balancing benefits of CBD at a much swifter rate.
So if you wish to hold CBD oil under your tongue, which CBD product should you purchase? CBD oil concentrates can always be used this way. In many cases, you want to go with a CBD oil tincture, but MCT oil liquids will also do the trick. Below, we suggest a couple of the best CBD oil products for holding under the tongue.
RSHO® 1 oz. Tinctures
RSHO® 1 oz. tinctures are a good CBD oil option to use for those new to using CBD oil. The tincture is made using high-quality CBD, allowing you to conveniently achieve the benefits of CBD.
RSHO® MCT Oil Liquids
RSHO® MCT oil liquids, especially the Blue and Gold Label Liquids, are also excellent choices and lend themselves to this method of using CBD oil.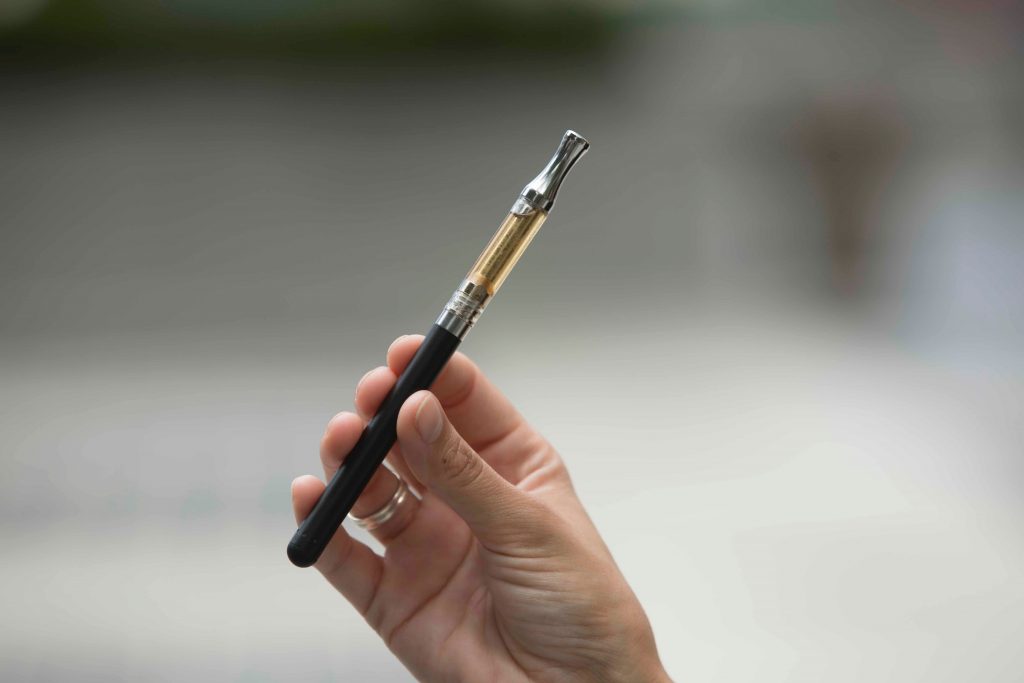 Over the past 12-18 months, vaping CBD has grown in popularity among health-conscious consumers. Vaping offers a lung-friendly method for inhaling CBD oil, allowing CBD and other trace cannabinoids to be absorbed through the lung's large absorptive surface area before being diffused into the bloodstream.
If you decide that vaping is your chosen method for using CBD oil, there are a few different options to choose from. Below, we explore a few of the most popular ways to vape CBD oil. Want to learn more about vaping CBD? Visit our Vaping 101 page.
Buy a CBD Vaporizer Pen
When you're first beginning to use CBD oil by vaping, it's best to start simple. A CBD vaporizer pen is easy to use. All you need to do is charge the battery, thread the pre-packaged cartridge of CBD oil onto the pen, push a button to turn it on, and inhale using the mouthpiece. Regular users sometimes upgrade to desktop vaporizers to enjoy CBD from the comfort of their homes.
Buy CBD Vape Liquid to Fill Your Own Vaporizer
If you already own a vape pen, you may prefer to fill your own vaporizer with CBD vape liquid. If that is the case, Dixie Botanicals® CBD Vape Liquid comes in three delicious flavors, inviting you to choose from Sour Watermelon, Blackberry Lemonade, and Vanilla Caramel. These CBD Vape Liquids come packaged with a simple to use dropper top that makes filling your vape pen easy.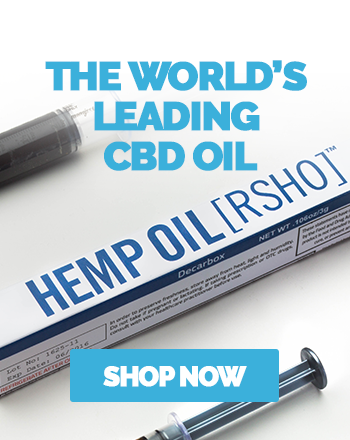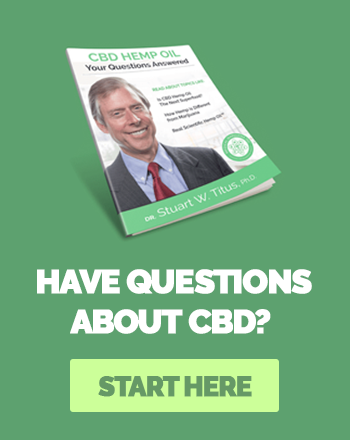 SAN DIEGO, CA, March 01, 2022 (GLOBE NEWSWIRE) -- via NewMediaWire – Medical Marijuana, Inc. (OTC: MJNA) (the "Company"), the first-ever publicly traded cannabis company in the United States that launched the world's first-ever cannabis-derived nutraceutical products,...
4. Chew and Swallow CBD Oil Edibles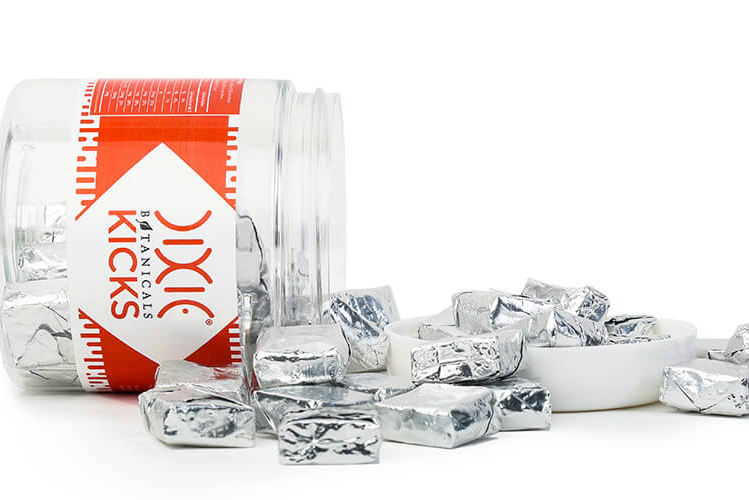 You can also get your daily CBD by chewing and swallowing a CBD edible. CBD edibles are food products that have been infused with CBD, giving you a simple and delicious way to ingest CBD. After taking the CBD edible, it is digested by the liver and the CBD is delivered to your bloodstream to begin promoting balance.
If you are interested in using CBD oil edibles, there are a few different options to choose from. Below are a few of our favorite CBD oil edibles.
Dixie Botanicals® Kicks
Our Dixie Botanicals® Kicks are all-natural energy chews that combine isolated CBD with B vitamins and either caffeine or vitamin D3. Available in a delicious sour apple flavor, Kicks contain all-natural ingredients that provide energy and help you be alert and at your balanced best. Pop in a chew to help you wake in the morning or as a pick-me-up in the afternoon for an energy boost while also getting a serving of CBD.
Dixie Botanicals® CBD Gems
Also from Dixie Botanicals®, CBD Gems come in tasty flavors like watermelon and mango. These chewy CBD edibles are made using CBD isolate, meaning that there is no measurable amount of intoxicating THC in the edible. Each Gem provides 10 mg of CBD, and the combination of a soft texture and pleasing flavor makes getting your daily CBD a delightful treat.
5. Mix CBD Oil With Your Favorite Food or Drink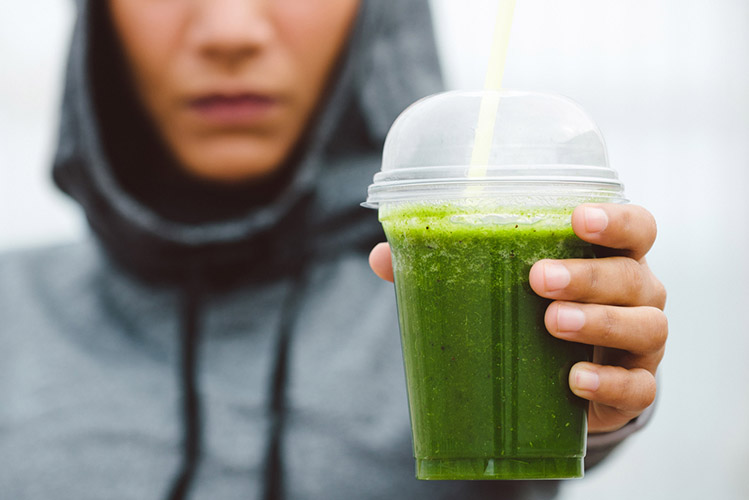 Looking for a seamless way to add a serving of CBD into your daily life? Try blending CBD oil into your favorite foods or drinks. Adding CBD to your already-prepared food is not just an easy way to use CBD oil, but it may also improve how well the CBD is absorbed. Fatty acids found in foods can serve as carriers for cannabinoids like CBD, allowing them to move through the body for faster processing.
If you are interested in adding CBD oil to your favorite food or drinks, you have a few options. Check out some of the most popular ways to mix CBD oil with your food or drinks:
Add RSHO® MCT Liquids to Foods and Beverages
Green, Blue, or Gold Label RSHO® MCT Liquids make for a great addition to nearly any food or beverage. Simply splash the liquid CBD product into your drink or food after it is done cooking, and you are ready to go! Some food and beverages that work great with RSHO® MCT Liquids include:
Smoothies
Acai bowls
Coffee
Salads
Oatmeal
Ice cream
Curries
Add CBD Tinctures or Isolates
Almost any food or beverage can become your own personalized CBD edible with CBD liquids and tinctures from Medical Marijuana, Inc. However, if you want to avoid even trace amounts of THC in your CBD serving, then you may want to try our CBD Isolate or RSHO-X™ CBD liquid. Both of these products contain no detectable THC in them.
6. Rub CBD Oil On Your Skin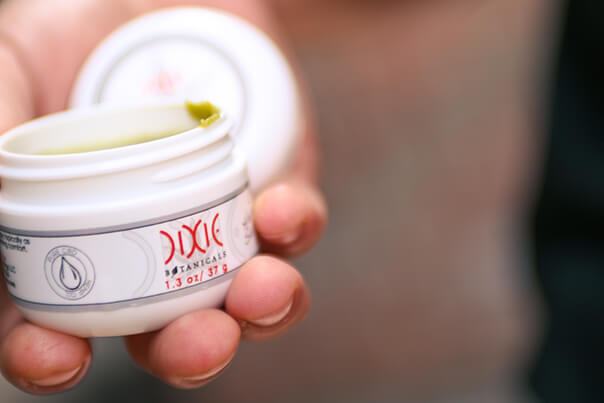 Ingesting and inhaling aren't the only ways to use CBD oil. You can also apply some CBD products directly onto the skin. The CBD and other active ingredients found in topical CBD creams and salves never enter the bloodstream. Instead, they are absorbed into the skin so that they can interact with cells near the surface of the body.
As a result, the balancing properties of CBD oil topicals offer more focused nourishment and natural relief. CBD hemp oil contains CBD along with many fatty acids, proteins, vitamins, and other nutrients that play a vital role in the health of your skin.
There is a seemingly endless array of CBD topicals to choose from, so it is often best to just try a few different products to see which is best for you. Our CBD hemp oil salves from RSHO® and Dixie Botanicals® are designed to nourish and hydrate troubled areas. Meanwhile, our HempMeds® Hydrating & Soothing Body Lotion is designed to provide spa-like relief and to restore youthfulness to your skin.
That is just scratching the surface of the topical CBD products you can choose from. Check out more of our topical CBD products in our online store.
7. Use CBD Oil to Wash and Condition Your Hair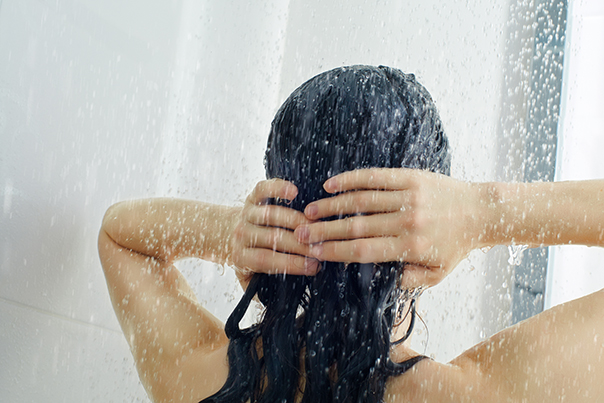 Hemp CBD oil shampoos and conditioners can naturally clean and strengthen the health of your hair and scalp. These innovative CBD hair products feature hemp-derived CBD and other natural botanicals. Hemp-derived CBD oil contains a number of essential nutrients that nourish and protect your hair from the damage caused by free radicals and environmental exposure.
Add HempMeds®' Hydrating & Purifying Hemp Shampoo and Nourishing Hemp Conditioner to your shower and use them several times a week to cleanse, moisturize, and restore the shine to your hair in no time.
Can't Decide How to Use CBD Oil? Go With CBD Isolate
If quite a few of these options for using CBD are appealing, CBD isolate may be an ideal choice for you. At 99% purity, CBD isolate is the most potent CBD product available on the market. A CBD isolate also has no discernible taste, allowing you to experience CBD isolate effects using a variety of different methods of consumption. Offering versatility for those who want to benefit from CBD, CBD isolate can be used orally, vaporized, or used to craft your own CBD oils or CBD edibles.
Ideal for creating personalized CBD products, our RSHO® 1g CBD Isolate powder contains 990 mg CBD.
Get Started with CBD Oil Products
If you're still not sure how to use CBD and which way of using CBD is best for your lifestyle, health needs, and financial considerations, try our CBD Hemp Oil Product Recommendation Tool.
If you already know how to use CBD oil and which CBD hemp oil is for you, then visit our online store to get started using CBD today. If you've figured out how to use CBD oil but aren't sure how much you need to use each day, check out our CBD oil serving guide. We're your source for all things cannabidiol, from CBD hemp oil benefits to CBD recipes.