BLAKE SCHROEDER, ESQ.
Chief Executive Officer and Chairman of the Board
For nearly 10 years, Blake Schroeder has been a leader at international direct sales companies, where he has helped them massively increase revenue.
As the former COO of ForeverGreen International, he drove the rebranding and growth of the company's line of nutritional supplements in Europe. At MonaVie, he substantially grew the company's European product line.
Initially taken by the passion and vision of the Medical Marijuana, Inc. staff, he contributes extensively to the strategic direction of the organization. He is also CEO for direct sales company Kannaway®, which sells hemp-based botanical products for health and wellness.
"I enjoy dramatically delivering performance results, improving operations, and pioneering new business strategies that bring natural hemp to people all over the world."
Schroeder is also chiefly responsible for Medical Marijuana, Inc.'s domestic and international sales, as the company's products have been legalized as medications in a variety of international markets. He is a firm believer in the power of hemp and its health properties and is excited to play a role in this growing industry.
Schroeder holds a B.S. in Finance from Utah State University, as well as JD from Syracuse University's College of Law.

TODD MORROW
President, Kannaway®
Mr. Morrow is an innovative business leader with more than 20 years of experience ranging from start-ups to multi-billion dollar enterprises. Prior to becoming the Company's Chief Financial Officer, Mr. Morrow acted as the Company's Chief Information Officer where he led the Company's strategy, optimization and collaboration efforts. Prior to becoming the Company's Chief Information Officer, Mr. Morrow was the President of the Company's subsidiary, HempMeds®, PX, LLC where he successfully spearheaded the Company's sales, marketing and product development efforts. Mr. Morrow brings broad business acumen and strategy to the Company based on his many years of experience in various roles with companies such as Petco Animal Supplies and LEGO Brand Retail.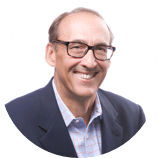 CHRIS PRINE
Board of Directors
Chris Prine has been CEO of Prines Lines since 1994, which acts as a manufacturers' representative for five U.S. furniture-manufacturing companies with distribution worldwide. Mr. Prine has an intrinsic understanding for the world of manufacturing and distribution. From 1988 to 1994, Mr. Prine served as Marketing Director for the Cleator Corporation, an office furniture manufacturer. Mr. Prine is an industry advocate and San Diego community leader.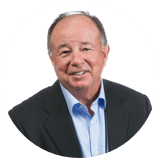 ROBERT L. CUNNINGHAM
Board of Directors
Robert Cunningham has over 40 years of executive experience in financial services and venture capital. He currently is CEO of The Providen Group, an alternative banking firm. Prior to The Providen Group, Cunningham was the founding partner in Placer Financial Group, a mortgage and real estate development company. Cunningham also served as Trustee for the U.S. Department. of Justice, and as a board member for numerous firms.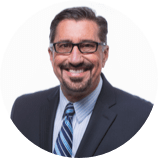 DR. TIMOTHY SCOTT
Board of Directors
Dr. Timothy Scott brings years of enterprise board-level management experience to MJNA, having served on the Board of Directors of NatureWell Incorporated from 2001-2008. Prior, Dr. Scott served on the Board of Directors of ICH Corporation, which owned 265 restaurants with approximately $265 million in revenues and 7,800 employees. Scott serves as Chairman of the Board of Project Reach World, Inc., a San Diego-based charity that helps struggling families build their communities.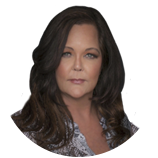 MICHELLE L. SIDES, ESQ.
Board of Directors
Before she joined Medical Marijuana, Inc., Sides served as COO for HDDC, also known as San Diego's CannaBANK®, a Medical Marijuana, Inc. major shareholder that funds the research of hemp-based opportunities.
Sides has experience as an attorney and director of company growth, previously serving as Executive Vice President and General Counsel for EH Building Group II, LLC, one of Florida's fastest-growing developers in 2006-2008. The company won awards for design, marketing, and production.
"I became a part of Medical Marijuana, Inc. because I could see the changes that could be made, how lives would significantly benefit from bringing CBD to the market, and honestly, to make a difference."
Before she joined EH, she served as the Legal and Operations Manager for the Commonwealth Network Corporation and the Director of Legal Affairs for Power Sports, Inc. focusing on corporate and real estate transaction law.
Sides is a member of the Florida State Bar Association, and she earned her Bachelor of Science from Palm Beach Atlantic College, where she majored in Business and Organizational Management. She lives in San Diego.
RAUL ELIZALDE
President, Latin America
Raul Elizalde is one of the most notable cannabis advocates in Mexico. Founder of the Por Grace Foundation, Elizalde gained notoriety in Mexico after he joined President Peña Nieto on stage shortly before the President announced the country would pursue a compassionate new approach to the use of medical cannabis.
Elizalde is well versed in the politics and restrictions on medical cannabis use in Mexico, personally navigating the system to win the right to access CBD oil products for his daughter. Since then, he has worked alongside families facing similar circumstances seeking the benefits of CBD.
Elizalde provides his passion as an activist and his knowledge of Mexico's cannabis regulations to his role as President of HempMeds® Mexico, helping to shape the company competitively within Mexico's shifting position on medical cannabis use.
Elizalde also contributes to the company's expansion across the Latin American market from its headquarters in Monterrey.