COMPANY
CREATING THE INTERNATIONAL CBD PIPELINE
At the core of Medical Marijuana, Inc. are our founders, who knew what so many outcasts and past cultures also did: that cannabis is an unequivocally powerful medicinal plant. Through professional experiences in alternative medical settings and personal experiences with loved ones, they learned just how much of a difference the natural compounds in this plant could make for our health.
Unfortunately, the U.S. government has long stood in the way of cannabis access, and when we started working to provide cannabis access to people who were desperately in need of it, state governments were even less open to the idea of legal marijuana than they are now.
In spite of these obstacles, our founders' ingenuity and willingness to invest years of
their time and millions of dollars, led us on a historic journey that would forever change the landscape of the cannabis industry, creating access to a new kind of cannabis product that could provide the health benefits that so many people need, legally.
We started by taking a deep look into the fundamentals of medicinal cannabis with a team of researchers. What parts of the plant actually provided the effects we were looking for? Luckily, there was a mountain of information out there on the natural properties of cannabinoids and cannabis. We went to work reviewing the data and publications that were available.
These investigations outlined the natural wellness benefits of non-intoxicating cannabinoids like cannabidiol (CBD), including some exciting findings.
OUR FOUNDERS' INGENUITY AND WILLINGNESS TO INVEST YEARS OF THEIR TIME AND MILLIONS OF DOLLARS, LED US ON A HISTORIC JOURNEY THAT WOULD FOREVER CHANGE THE LANDSCAPE OF THE CANNABIS INDUSTRY.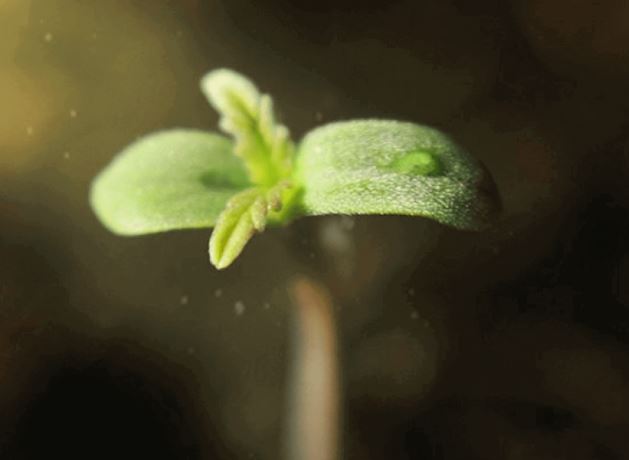 This was a breakthrough! Not only was the breadth of CBD's natural wellness properties enormous, but it allowed us to avoid reliance on tetrahydrocannabinol (THC). This high inducing compound was at the center of the government's adversarial stance on cannabis, making it a non-starter at the time. High CBD, low THC cannabis was the answer.
With our target in mind, we set out to find the ideal cultivar of cannabis, and create a legal supply chain. We couldn't grow in the United States. Cultivating cannabis of any kind in the U.S. is still illegal, aside from few exceptions for research. However, we could grow low THC varieties of cannabis, better known as hemp, outside the United States. Then we could legally import our finished goods like any other hemp product (think of the imported hemp seeds or hemp oil you find in the grocery store).
After testing over 3,000 cultivars of cannabis, we found the ideal high CBD, low THC that would give us the phytocannabinoid levels we needed. After visiting almost every country where hemp could be grown legally, we also settled on the ideal climates of Central Europe to begin farming. To this day, we still work with the 750-family farming co-op in Austria that grew our first full hemp crop!
Our growers set the tone for our entire "CBD pipeline" with their natural farming practices: no herbicides, pesticides, or chemical fertilizers are used. Our CBD oil is also extracted with no harsh solvents, and tested multiple times throughout the process. The cannabinoid testing procedures that we implemented were adopted as the industry standard.
With our manufacturing processes in place, we created our first batch of CBD hemp oil. After thorough testing, the oil was successfully imported to the United States, passing inspection from U.S. Customs and being forwarded to our distribution center. In 2012, we sold our first high CBD hemp oil products derived from our European hemp crop, and the rest is history!
Coming up on 5 years later, we now focus on continuing to make our pipeline more robust, finding ways to lower the costs at each step, without compromising quality. We're proud to have decreased the prices for our CBD hemp oil by approximately 80% since our first batch. One day in the not too distant future, we hope to make CBD hemp oil as ubiquitous and inexpensive as sugar or salt.
Through HempMeds® and Kannaway®, our businesses focused on consumer product distribution, we have been able to provide our legal cannabis oils featuring high CBD to over 200,000 people. Learn more about how we're now working to extend our CBD pipeline, creating legal access to cannabis products around the world.
THROUGH

HEMPMEDS®

AND

KANNAWAY®

, OUR BUSINESSES FOCUSED ON CONSUMER PRODUCT DISTRIBUTION, WE HAVE BEEN ABLE TO PROVIDE OUR HEMP OILS FEATURING HIGH CBD TO OVER 200,000 PEOPLE.
With over 200,000 current shareholders, the widespread public investment in our company is a show of support for Medical Marijuana, Inc. and the cannabis industry at large. Such boundless support from our investors legitimizes cannabis as a business and confirms Medical Marijuana, Inc. as a shaper of the modern licensing model.
Organizing the volume of capital raised from investors into the cannabis industry also helps make genuine progress possible, through the development of new cannabinoid-based drugs, the opening of new foreign markets, and the creation of innovative CBD hemp oil products, and has allowed us to complete the rest of the 'firsts' that follow in this list.