After Vermont lawmakers approved legislation to legalize recreational marijuana, Gov. Phil Scott signed the bill into law January 22nd.
Vermont's legislature last week became the first in the United States to pass a bill legalizing recreational marijuana. The legislation, H.511, legalizes the possession of up to an ounce of marijuana and the cultivation of up to two mature marijuana plants and four immature plants for adults at least 21 years of age.
The bill was approved the state House of Representatives earlier this month with a vote of 81 to 63 before being getting the final okay through a voice vote from the state Senate last Wednesday. The bill was signed into law by Gov. Phil Scott, with what he described as "mixed emotions," on Monday, January 22nd. It will take effect July 1.
The bill does not set up a system to tax and regulate the production and sale of marijuana, although that may come later. A commission created last year has been tasked with studying how to tax and regulate marijuana.
"This is a great step forward for the state and the whole region," said Matt Simon, New England political director for the Marijuana Policy Project, in a press release. "Responsible adults will soon have the freedom to enjoy a safer option legally, and law enforcement will be free to concentrate on serious crimes with actual victims. We are looking forward to working with lawmakers and state leaders to continue improving marijuana laws in the Green Mountain State."
The move by Vermont lawmakers comes only days after U.S. Attorney General Jeff Sessions reversed the Obama-era federal policy that directed prosecutors and law enforcement to not prioritize interference with states that legalized marijuana.
"Vermont in particular doesn't care very much what the attorney general thinks," said Matt Simon, New England political director for Marijuana Policy Project. "With the way this bill is written, having a few plants, there's nothing that the feds could do even if they wanted to."
Vermont lawmakers almost legalized adult use marijuana last year. The bill passed both legislative chambers, but was vetoed by Gov. Scott who was concerned the proposal didn't do enough to protect use by children. He laid out the revisions he wanted lawmakers to make for him to consider signing and lawmakers quickly rewrote the bill, making the requested adjustments.
Fifty-four percent of Vermont voters support recreational marijuana legalization. In a statement, Matthew Schweich, the interim executive director of the Marijuana Policy Project, said states are tired of "outdated and harmful" federal policies regarding marijuana.
"The Vermont Legislature's action underscores that states will continue leading the way toward more humane, sensible marijuana policies even if this administration reverts to the cruel and counterproductive federal policies of the past," Schweich said.
First State to Legalize Marijuana By Act of Lawmakers
With the proposal enacted, Vermont is the ninth U.S. state to legalize recreational marijuana, and the very first state in the nation to legalize it through the legislative process rather than a ballot initiative. Vermont, which legalized medical marijuana in 2014, is one of 23 states in the nation that doesn't allow ballot initiatives.
"The political courage of Vermont's lawmakers to break with nearly a century of legislative stagnation should be interpreted as a siren call in the halls of the state legislatures nationwide as well as the U.S. Capitol," said NORML Political Director Justin Strekal.
Voters in eight U.S. states and Washington D.C. so far have opted to legalize adult use marijuana, including nearby Maine and neighboring Massachusetts. Only Washington D.C. doesn't have a regulated market. New Hampshire's House of Representatives last week passed a similar no-sales recreational marijuana bill, although the state's governor has said he opposes legalization.
Keep up with Growing Cannabis Industry
Market analysts have projected that the U.S. cannabis industry will have a $70 billion economic impact by 2021. Read about marijuana industry trends to watch in 2018, and keep up with the growing cannabis industry through our news feed.
This article has been updated since initial publication to reflect that the bill was signed into law.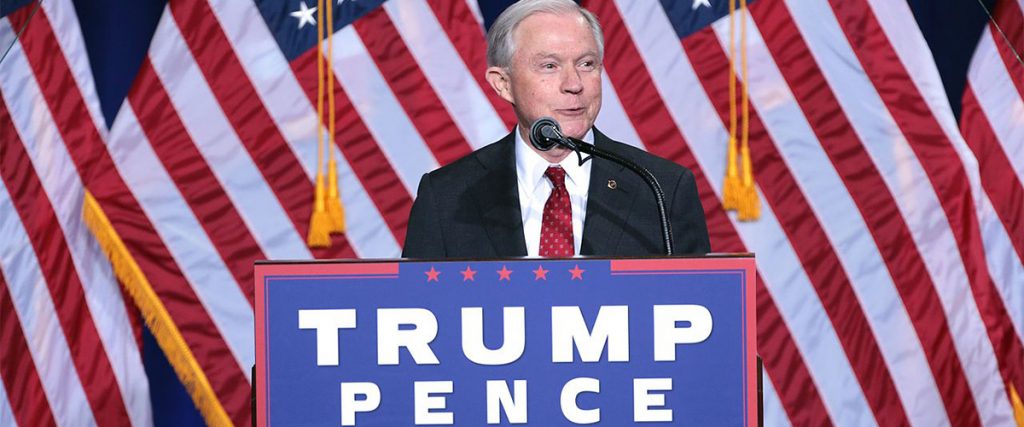 What Could the Memo Mean for Medical Marijuana, Inc.?
Medical Marijuana, Inc. and the federally legal hemp cannabidiol (CBD) market are unaffected by the policy change announcement by Sessions.
CBD hemp oil is excluded from the federal Controlled Substances Act. Customers, shareholders, and the public can be reassured that hemp-based CBD products are unaffected by recreational laws or current political stances.
Keep up with the Cannabis Industry
Learn more about marijuana laws in the U.S. through our education page, and keep up with developments in the legal cannabis industry by visiting our news feed.